Stephanie Buttery might not have won the latest Gordon Ramsay Future Food Stars show on BBC One, but the founder of the Manchester Chu Lo Drinks business, set up in 2019, is celebrating expansion driven by her appearance on the TV show, and completion of a six-figure funding round.
Stephanie, one of the sh0w's runners up, reports that just 30 days after the final, Chu Lo has increased website sales by more than 500% with the company's Amazon store selling in excess of £5,000 in just one week as well being listed as one of the top 100 sodas on the site. Chu Lo has secured major listings with HMV, House of Fraser, GAME, DDC Foods, LWC Drinks and around 100 independent stores across the UK.
In the finale of the show, chef Gordon Ramsay set the contestants individual tasks to improve their businesses. Steph's challenge was centerd around social media and since then she has gone on to increase Chu Lo's TikTok channel by a huge 1,200%, while the Instagram following has grown by 200%.
Due to the fast growing nature of the business, Chu Lo's internal team has also grown from a team of two to six people over the past four weeks to efficiently manage the high demand of orders. Steph said: "Future Food Stars was a brilliant experience, but as with many runners up before me, across competition TV shows, it's not always a bad thing to come in the top three. The response from consumers and distributors following the show has been incredible and we continue to grow each week across every aspect of the business. We have big plans for Chu Lo over the next year."
Chu Lo is also being attending the Best of British Brands event in Paris this week, as it is named amongst 23 other brilliant British food and drinks brands to celebrate the success of the industry.
Steph was inspired to create Chu Lo Drinks during a four month deployment to the Far East with the Royal Navy, when she left Japan impressed by the variety of Chu Hai sour drinks on offer. On her return she decided to make her own version of these Japanese classics.
::
Another Manchester business benefitting from new investment is Brazilian Jiu Jitsu sportswear brand Progress Jiu Jitsu following a six figure investment to fund export growth and new job creation from NPIF-FW Capital Debt Finance, managed by FW Capital and part of the Northern Powerhouse Investment Fund ( NPIF).
Progress was launched in 2018 by purple-belt James Tighe, who identified a gap in the market for high quality Brazilian Jiu Jitsu clothing. Working alongside his dad and nephew, James has grown the company into a seven-figure turnover business and one of the largest Jiu Jitsu brands in the UK.
The growth funding provided by NPIF-FW Capital Debt Finance is helping Progress to meet the growing demand for its products with increased investment in stock levels and marketing activities to service and support more sales. The investment will also be used to support European exporting activities and will create six jobs by the end of the year in operations, customer service and marketing.
James Tighe said: "This is very much a family business, created after we all fell in love with the Brazilian Jiu Jitsu sport. Our dream was to one day quit our jobs and work on the brand full time, being involved with the Jiu Jitsu community, to help it grow as much as we could. The investment from NPIF-FW Capital Debt Finance is giving us the confidence and platform to grow the business. Brazilian Jiu Jitsu has experienced a sharp growth phase in popularity, and we're delighted to be able to supply our customers with high quality clothing. Having the capital in place really will open doors and allow us to purchase the stock needed to meet this increased demand."
Simon Berry, senior investment executive at FW Capital, said: "I have been greatly impressed by James's vision for the future. He has created an exciting, high quality brand which started out as a hobby and today is a thriving and growing family business which works closely with the World and Welsh Jiu Jitsu champion Ffon Davies. The potential growth in Europe and America will make a real difference to Progress and has already resulted in job creation to strengthen their offering and support their expansion strategy."
::
Three Manchester-based creative businesses – Luma Marketing, CW Studio and Artform Architects – have joined forces to take on a new, city center office in Manchester's Northern Quarter.
They have taken 1,258 sqft in the newly renovated offices at 9 Stevenson Square. Located in the heart of the bustling Northern Quarter, the 19th century building was formerly a mill, producing cotton and silk thread. The basement, ground and three floors above, were recently remodeled and refurbished by Luma's client, Medlock FRB.
Luma founder, Lucy Lomas, said: "CW Studio, Artform and Luma needed a bigger space in the city center so came together to take on a lease. Sharing office space is an unconventional approach but it's a fantastic way for us all to nurture and grow our businesses. The Luma team thrives when we're all together, this is when the good stuff really starts to happen. Having an office gives us a physical platform to collaborate, have conversations and be creative."
CW Studio founder, Carolyn Willitts, said: "It's so exciting to create our new studio home in the city's creative hub with a community of design professionals. The atmosphere of Stevenson Square and its Ginkgo trees feels like the right place for us to thrive."
Jason Eccles, co-founder of Artform Architects, said: "As our business grew we were keen to share a studio space with other like-minded creative companies, providing opportunities for collaboration and the sharing of ideas. Stevenson Square is the perfect location for this and the converted mill building provides a rich, characterful backdrop for us to work in and grow. We're very much looking forward to this next phase of the business."
::
Step Places is to re-start work on the regeneration of the three landmark buildings at Wigan Pier as part of its multimillion-pound redevelopment of the iconic destination at the town's Pier Quarter.
The move follows its first phase completed renovation of the roof structures and internal structural elements, a pause caused by, initially, COVID, and the latterly construction industry challenges around contractor availability labor and materials costs.
The new uses of the 55,000 sq ft of buildings, includes events spaces for corporate and community hire including weddings and parties, offices/workspace, an educational facility and meanwhile pop-up space for retail performance, and market food hall events. It is hoped the food, beverage and live events facilities at Piers 2 and 3 will be open by late autumn and work is expected to complete at Pier 4 by spring/summer 2023.
Step Places is working in partnership with Wigan Borough Council, the Canals and Rivers Trust and the Old Courts arts centre, which will operate the events, hospitality, and leisure business.Leader of Wigan Council, Cllr David Molyneux, said: "We're really pleased that work will soon be re-starting on the exciting regeneration of Wigan Pier. The Pier is an important and iconic part of our local heritage, synonymous with our borough and renowned far and wide."
Step Places' Harinder Dhaliwal said: "We are very excited to be able to take our project at The Pier Quarter a step forward. Our renovation will see this iconic destination fully rejuvenated to become a cultural and culinary focal point, not only for Wigan town center but nationally. We were initially concerned that another year of delay would mean the buildings would be at an irretrievable stage, but we are delighted to have rescued them from further disrepair as we have painstakingly restored the iconic buildings including the coal jetties, new cantilevered boardwalks, and now We can start to fit out the historic buildings for modern uses and open to the public to enjoy."
::
A Lancaster digital agency has become one of only a few of its kind in the world to gain a highly coveted global certification that recognises a company's responsible business credentials.
Novi Digital has been awarded the B Corporation Certification which is given when a business or organization can demonstrate high standards of performance, accountability, and transparency in practices such as employee wellbeing, environmental sustainability, and charitable efforts. The agency – which specializes in B2B search marketing and advises clients including The Carbon Trust, Logs Direct and Fuuse – had to go through a rigorous application process lasting six months to gain the B Corp Certification.
Only 5,000 businesses globally hold B Corp and Novi is one of only 14 PPC (pay per click) agencies and less than 50 SEO agencies worldwide to have it. Managing director, Aaron Crewe, said: "We've always committed to having a positive impact on the world and the people we work with, balancing the 'three Ps'; People, Planet, and Profit.
"Through B Corp, we have taken even greater strides to building a more sustainable and purposeful business that supports our communities. Achieving this certification shows people what we stand for, and we hope to continue growing and working with more like-minded businesses who care about the planet and want to make a difference."
The B Corp movement began 15 years ago and there are now members in 79 countries representing more than 400,000 workers. Novi Digital joins ethical business names like The Body Shop, Patagonia, and Ben & Jerry's in holding B Corp certification.
::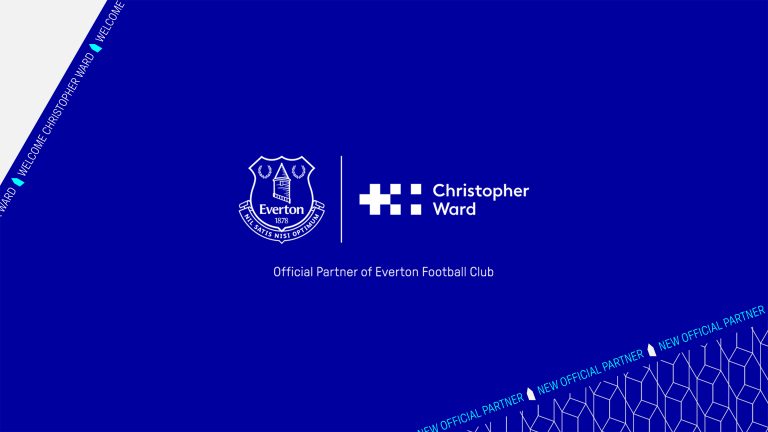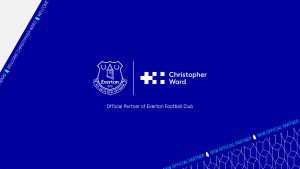 Everton FC has expanded its portfolio of international partners by signing a multi-year deal with British watch brand Christopher Ward. The agreement sees them become the club's official global timing partner.
Christopher Ward turned the traditional watch model on its head in 2005 by becoming the world's first online-only premium watch brand offering hand-crafted, Swiss-made mechanical watches. Today it has customers in more than 100 countries and is renowned for its pioneering approach to watchmaking, including the creation of the first commercially viable mechanical watch movement from a British watch brand in more than 50 years, the acclaimed Caliber SH21.
Mike France, CEO and co-founder of Christopher Ward, said: "Becoming Everton Football Club's first global timing partner, apart from being a great honor, is a milestone for Christopher Ward in our mission to make the visceral pleasure of owning a premium mechanical watch accessible to the many – not just the few.
"I'm acutely aware of the club's rich history, intensely loyal worldwide fanbase and bright future – as evidenced by the new stadium at Bramley-Moore Dock – and it's the deep-rooted commitment to their local community that convinced us this could be a partnership with a purpose beyond purely commercial benefits."
Richard Kenyon, Everton's director of communications, revenue and international growth, said: "It is our great pleasure to bring on board Christopher Ward as our global timing partner and to link up with such a dynamic, growing organisation. We're all looking forward to supporting Christopher Ward in achieving further growth during what is set to be a hugely exciting and historic time for the club."